Sherree Valentine Daines FEATURES IN HELLO! MAGAZINE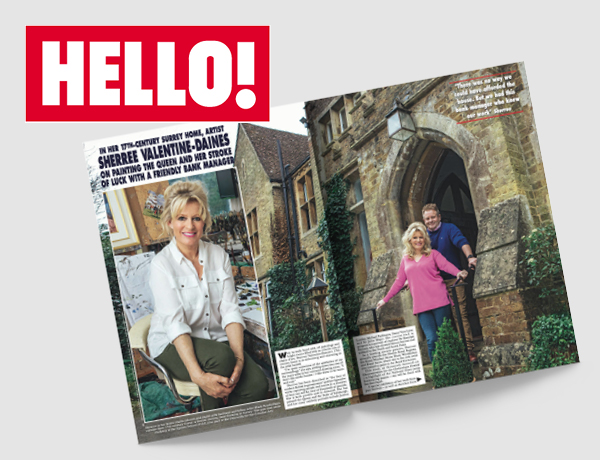 14/03/2019
This week's Hello! magazine leads with a fabulous 10 page feature on the country's foremost modern impressionist Sherree Valentine-Daines.
The article highlights Sherree's phenomenal career to date and offers a wonderful insight into her life as a leading society painter living in Surrey with her family.
The magazine is available now and remember to look out for Sherree's exquisite new collection of canvas editions which will be released nationwide tomorrow.