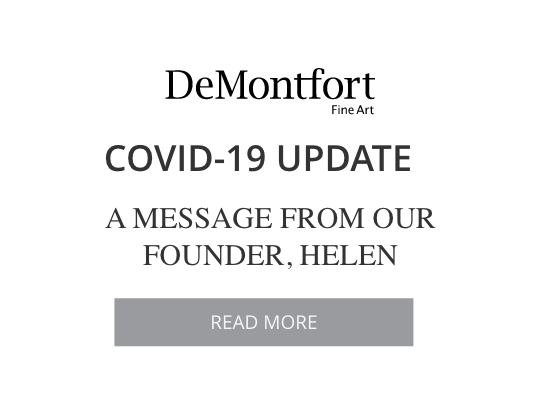 25/03/2020
A MESSAGE FROM OUR FOUNDER, HELEN
I have always believed that home, family and community are the most important things in life. They are the things which are permanent and which matter deeply to all of us, and I am proud to say I have built the DeMontfort brand on the idea that they should be appreciated, enjoyed and celebrated.
These values have never been more important to me than they are now, at a time when all of our lives have been touched by the Coronavirus pandemic. With galleries across the UK now closed, we are all doing our part to protect our homes, families and communities - those things that we all hold so dear. We will miss seeing you all in your galleries, but we know that by doing what is right we will successfully navigate these uncertain times together
We are of course still here to help so please don't hesitate to contact Lynn Godson, Sales Director, on 07971 875428 or Claire Soden on 07815 793681. You can also follow us on Facebook and keep updated on our website and we will look forward to staying connected with you. Our wonderful artists are still creating inspirational work in their studios and there are many exciting ways in which we can continue to explore their art and share the joy and inspiration it provides so do look out for our eshots and new campaigns over the next few weeks.
I would like to thank you for being a part of the DeMontfort family and I look forward to our continued success in working together once this challenging time is over.
My thoughts are with you and your loved ones.
With thanks and very best wishes
Helen